Well, so
Kids supporting kids
is ON! This is about involving kids on a collaboration network. It is not only asking them "to give something for poor people", it is about letting them know who, where and why. We should do something with a purpose, and as a collaborative action this is a reciprocal donation.
Actors:
- Donors: kids from a school in Riobamba, Ecuador
[1]
- Receiver: kids from Guayaquil, scholars at
The Starfish Foundation
I talked to donors so that they understood
what
TAMOJA was doing and
why
it was being done.
We all know the statement "Children are the future". What does it exactly means? The future "what"? They should first know their present, to become the integral professionals in the future. As the
MDG
by achieving primary education, demand for secondary education grows, and so knowledge-sharing that may reduce social divides.
What
we did was to connect with children so that they realized there are other "stars" with the same needs, but due to lack of resources, they are not able to reach the same achievements. By collecting supplies to support other students these stars will have what they need to start classes, and reach an appropriate knowledge level for their age and course.
The reason
Why
this action is taken place is to
motivate
both sides of the network. Donors and receivers know each other's reality, share empathy and work together to improve and treasure their time.
Action
: Donors (with their parents' support) brought something to support those receivers' studies. Some brought a small bag with some supplies they also need when starting classes. Thus with this small action, I realized that they understood what and why: they gave something that is necessary for them also.
What's next?...EXCHANGE!!! Let's see what the impressions from receivers are and how donors feel about that, and listen to their opinions on how to improve the process. Stay tuned for the progress of "kids supporting kids"
This is a summary of something thought for a time and achieved in less than one week! To up the ladder, giving steps is important. I am sure this is not going to end up here.
Thank you to COMIL
[1]
, parents, students and all supporters of the "kids supporting kids" project.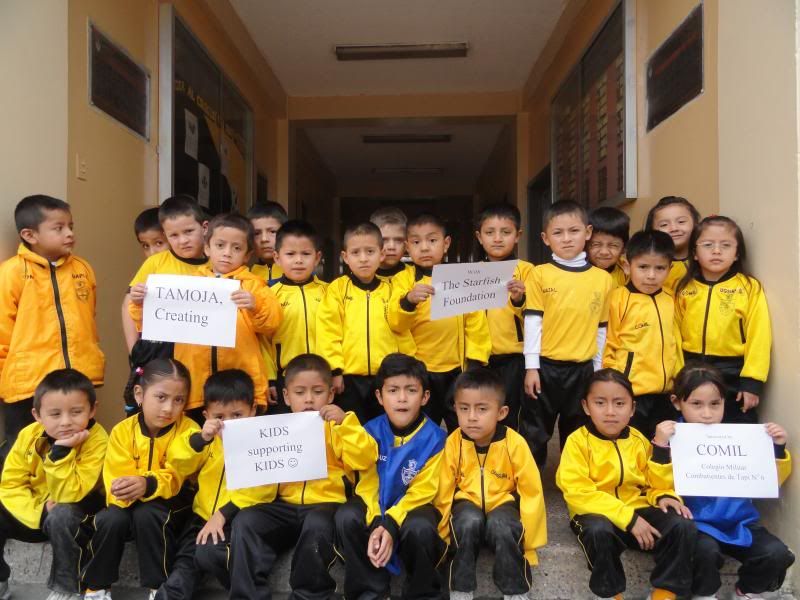 Las estrellitas apoyando a otras estrellitas desde Kids Supporting Kids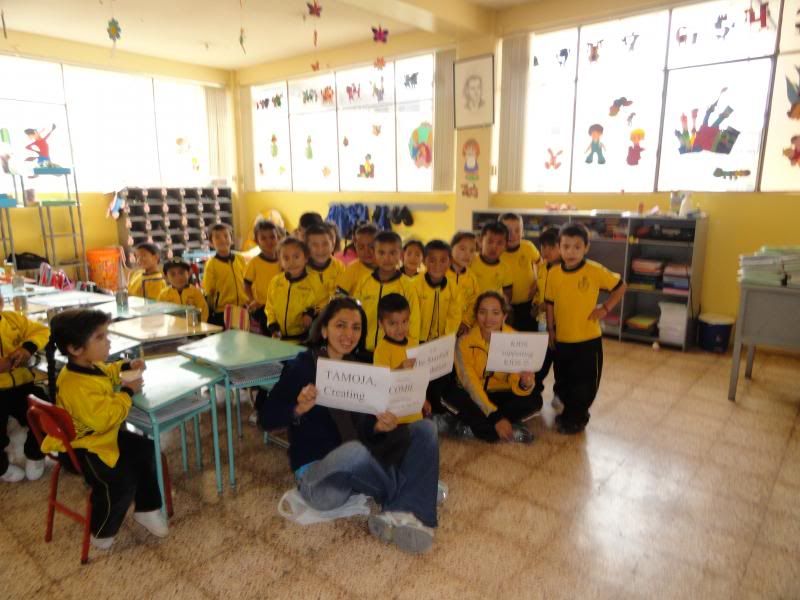 Alumnos de infantil
Cajas llenas de donaciones de los niñxs, enviadas a The Starfish Foundation en Guayaquil
See the
kids supporting kids
full album
here
:
Do not forget that a small action can make a big change.
Are you doing something similar to this project? How is it going? Share your ideas and experiences, that will be quite enriching as experience.
[1] COMIL: Colegio Militar Combatientes de Tapi N. 6